View Mission Houses Museum postcard
View Washington Place postcard
The Bernice Pauahi Bishop Museum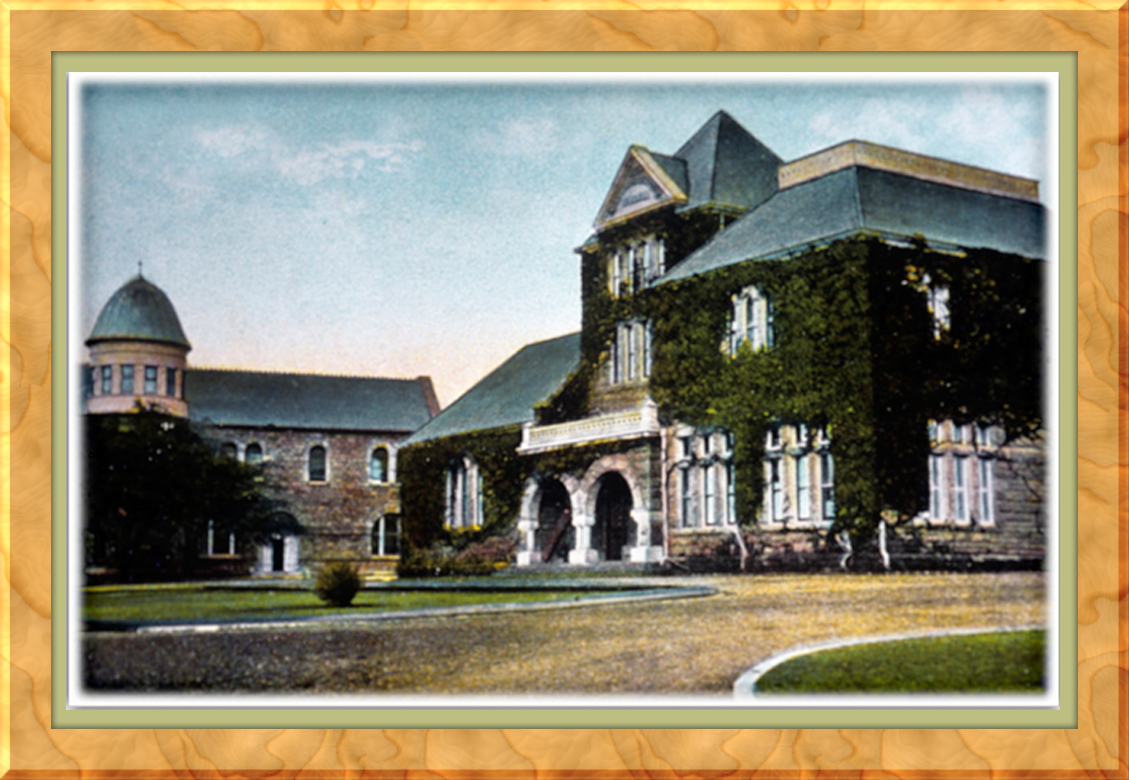 An artistic postcard view of the Bernice Pauahi Bishop Museum in Honolulu the 1930's.The museum was established with the completion of the first building in 1889.
From an architectural historian perspective the building is designed in a traditional Richardson Romanesque brownstone style using bluestone (cut lava stone), and constructed of cut lava stone quarried mostly on site. This type of brownstone construction was very popular and traditional in U.S. museums due to its safety and stability.
A leading visitor to Hawaii in the 1860's was Harvard botanist, Horace Mann, Jr., whose father was the school superintendent. These legal precedents for universal education based upon land endowments were very inspiring to Charles and Pauahi Bishop. Horace Mann, Jr. stayed with the Bishops in early Waikiki at the Bishop's summer cottage. They shared stories of the safe, educational progress in democracy as evident in the traditions of the United States universal educational policies. The Bishops followed the post civil war emancipative educational traditions of the Hampton Institute for improving moral, civic, and industrial economic progress for the people of Hawaii, including equal rights of every race, creed and color.
With safe policy review and diversity of first amendment rights - Review More Research...
View Mission Houses Museum postcard
View Washington Place postcard
©RIHi.USA, 2017